Ringo 010: Swimming Pools & Turntables
virtual nightclubs and a version of normalcy in a world locked-down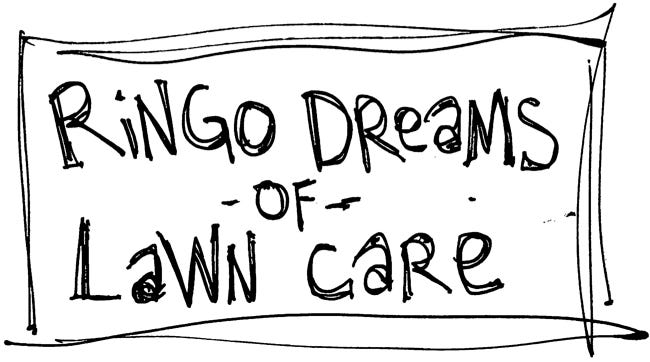 Hi! I'm Michael Donaldson, and I write about music on 8sided.blog, license and publish music through 8DSync, and make music as Q-Burns Abstract Message. I think about music all of the time. My guess is you do, too.
This is the tenth episode of Ringo Dreams of Lawn Care, a newsletter loosely about music-making and music-listening and how technology changes the culture around those things.
Each episode of this newsletter has a theme song. The vibe this week is meant to move your feet around as we talk about nightclubs and places where we can still have a party. So I present to you a tune titled "Chantal's Beacon" — and please enjoy this week's ramble.
------------------
If this newsletter was forwarded to you or you're reading it online then I'd love to invite you to through Ringo's velvet rope. Please consider subscribing to the weekly newsletter by clicking the handy button. You can always unsubscribe via the link at the bottom of each email if you change your mind. Welcome aboard!
------------------
I arrived in Miami in the early afternoon and met DJ Much-More-Famous-Than-Me at the hotel. That night we had a gig together. Until then, we decided to wander South Beach to pass the time. The DJ remembered that a promoter friend was throwing an oceanside outdoor party. We went to check it out.
Arriving on the beach, we quickly found the event by following the thump of a mobile sound system. The promoter had set up a large circle of folding chairs — the space inside could fit a small bungalow — and connected the chairs with a long rope. Within the ring was a DJ blasting house music and a few dozen people mingling, dancing, and pulling drinks out of coolers.
Curious bystanders parked outside of the circle, and some were also dancing. But if they wanted to get inside the chair-boundary, they would have to pay a cover charge. And, accordingly, several people were in the queue, ready to gain access to the 'inner circle.'
I thought the scene was hilarious, but it got weirder when the promoter from inside the ring noticed my famous DJ friend. He got our attention and swept his hand in a greeting motion as if opening an invisible velvet rope. We were invited inside 'the club.'
The promoter led us within the periphery of the ring as he made small talk. Then we discovered where he was taking us. At the far end, the chairs jutted out into another half-circle, creating a lip that was cordoned off by another rope. The lip contained a few colorful beach chairs, a cooler with more expensive drink options, and some fancy, and aloof people. You guessed it: this was the VIP section. On a public beach. Made of folding chairs. And awkwardly, that's where we spent the next hour.
In Sapiens, Yuval Noah Harari talks about how money is nothing but a story, and it only represents worth because we, as citizens, agree it has value. This impromptu club on the beach is similar: it's a club because everyone participating agrees on that designation. Some understood that there was value in admittance, related to status, and traded that for their agreed-upon money. And my DJ friend and I added to this illusion by enjoying free drinks from the cooler in the 'VIP room,' even though we found the whole thing ridiculous.
------------------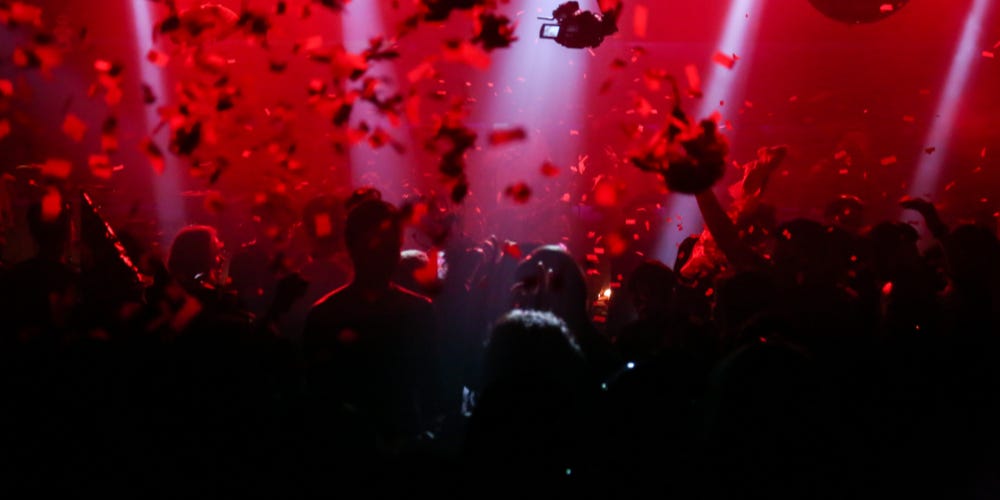 Nightclubs are moving online. They must. Of course, we're living in a time when the traditional clubs are closed, and get-togethers are strongly discouraged. It's all with good reason, but for many, these lost spaces are essential for maintaining community. Young people (and some not-so-young) go to clubs to form bonds with a shared tribe. Some use clubs to 'find the others.' And, in turn, clubs and club culture are extra-important for marginalized communities as places for connection and affirmation. Here's Laura Snapes in The Guardian:
Perhaps more so than any other music community, club culture provides a lifeline for its often marginalised participants, and has a progressive social imperative at its heart: it will find new sounds and spaces and spring back, because it has to.
Shelter-in-place is depriving these clubbing experiences to those who need them. For many, that loss compounds the loneliness and craving for connection during imposed isolation. But people are crafty, and the internet is accommodating. The result is the online space agreed upon as a 'nightclub.'
The next step is finding a way to execute this needed space. We lack the time and resources for first principles innovation, so existing tools will have to do. Referring to the book Emergent Strategy, Jenna Wortham writes in the NY Times that its thesis "asks that we adapt, in real-time, taking what we know and understand and applying it toward the future that we want." That describes the task before us: mutating technological platforms and devices for simulating a version of normalcy in a world locked-down. It seems we're doing that every day in April 2020. And that's what virtual club kids are doing.
------------------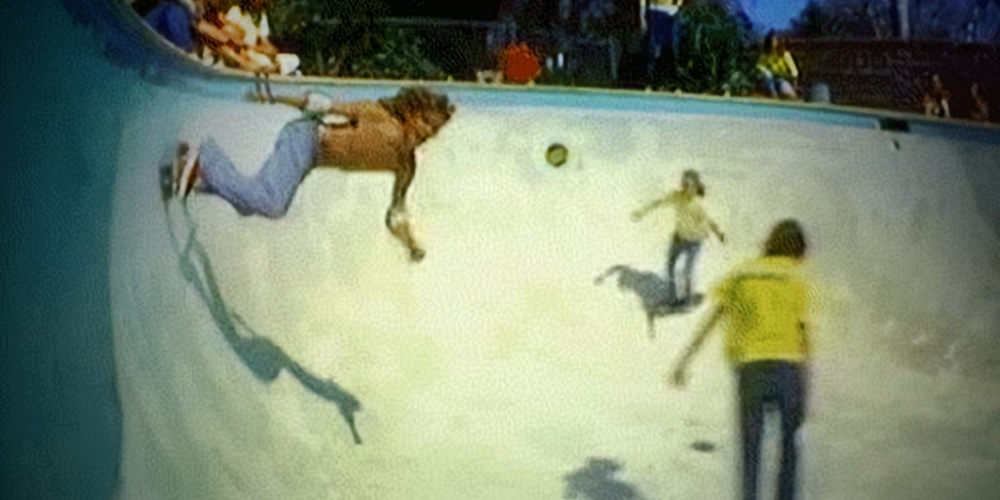 The fantastic documentary Dogtown and Z-Boys reveals how a severe mid-70s drought led to empty swimming pools. Skateboarders discovered the joy of skating the pools, learned a whole new toolbox of tricks, and the sport of competition skating — which before then more closely resembled figure skating — was transformed. The subsequent rise of skateboarding changed culture forever.
Around the same time and on the opposite coast, DJs manipulated turntables at a block party for the first time. The arts of beat-matching, beat-juggling, and scratching were born. Another cultural revolution erupted in the wake of an ad hoc innovation.
I mention these incidents as they're examples of 'making do,' twisting a thing far outside of its intended purpose for something new, exciting, and youthful. Often the source material is stodgy — like a suburban family's swimming pool or a name-brand turntable meant for hi-fi aficionados — which adds power and heft to the cultural appropriation.
And then there's Zoom. Intended as a business conferencing platform, Zoom was mostly used — overwhelmingly — for virtual meetings and webinars as of a few months ago. Suddenly, thanks to shelter-in-place, it's become an engine for the likes of happy hour meet-ups, birthday celebrations, and family check-ins. Despite its immediate growing pains and merited controversies, Zoom is leading the isolation zeitgeist, inspiring memes, and brilliant #stayathome music videos:
As Michelle Lhooq writes in Bloomberg, "Just as a choose-your-own-adventure book hacks the static nature of a novel, these parties are hacking corporate technology for new purposes." And if the makers of Zoom couldn't anticipate the uses mentioned above, they definitely couldn't imagine the platform as the instrument behind virtual nightclubbing.
------------------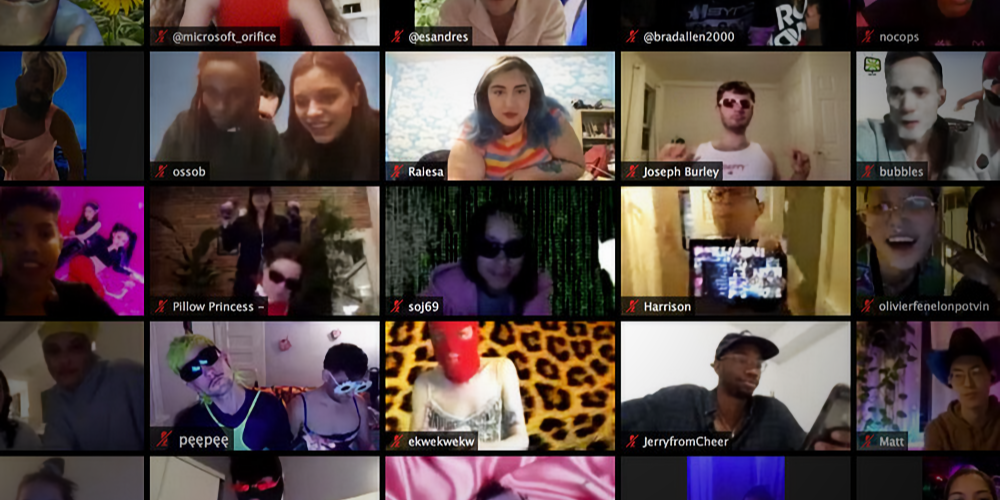 These 'clubs' are more elaborate than you might think. Zoom's technology allows for multiple rooms, including 'secret' rooms that require a password. Each room can have a theme, or a DJ, or a dress code. Sometimes there are sponsors — according to the article, Red Bull and Paper Magazine are in on the act — as well as bouncers and mingling celebrities. And ideas for monetization are materializing. Here's more from Lhooq's article:
In some senses, if you've been to one Zoom club, you've been to them all. The platform's layout is always the same: A featured musician performs a set underneath a carousel of small windows with voyeuristic views into people dancing or lounging in their homes. Channeling the true spirit of nightlife, it's up to the crowd to create the party's vibe via active participation—turning down the lights, throwing on a costume, talking to each other in the group chat. These social interactions can feel new and awkward, but we're hungry for it.
The biggest Zoom nightclubs — and some of them are quite big — were dreamed up by inventive promoters no longer able to throw parties in the meatspace. And, as happens with these things (such as with swimming pools and turntables), finding ways around one set of limitations reveals new possibilities. As one promoter says in Lhooq's piece, "We now have access to people who can't attend clubs because they have children, social anxiety, disabilities, or live in places that don't have clubs."
I'll say it again: The requirement is that we all agree a space — virtual or otherwise — is a nightclub. It's a mighty way of thinking, especially when you bring others along.
At the beginning of what I'm calling 'The Strange Times,' I wrote about how the concept of virtual music festivals will have a lingering cultural impact. I have the same suspicion about virtual clubbing. As with a lot of the recently concocted ad hoc solutions for maintaining a hint of normalcy, the concept will likely outlast COVID-19 and spawn new platforms. Swimming pools became skate parks, and your daddy's turntable became the Technics SL-1200MK2. Zoom's virtual parties will eventually give way to something new and specifically intended for online club kids and marginalized communities. It will no longer need to replace the club — hopefully! — but will have a dramatic effect on clubbing culture. And this time, no matter where you are, you're invited.
------------------
As a self-employed/freelance person, shelter-in-place began with "haha I do this already won't be much different really." But after weeks of this, the mind-numbing self-questioning begins. Out of all my projects, which one should I work on? Will any of these projects matter in a few months? Am I focusing on the right thing? And that leads to that Groundhog Day feeling, days and days of rolling that stone up the hill and going nowhere. You know what I'm talking about — you probably feel this, too.
I'm looking for simple activities to freshen my days. I'm fortunate to have access to a beautiful lake outside my backdoor and I've taken to paying particular attention to the sunrise each morning. I'm using that to start the day on a right foot, thinking about the challenges ahead as I look at the sky's colors. That's not something I want to keep to myself, so I've started posting photos of the sunrise each morning on Twitter. It's nice to say 'good morning' to my friends there. Feel free to follow and join in.
I also ordered a bunch of stamps, and I'm sending out postcards. If you'd like me to send you a postcard, then simply reply to this newsletter with your postal address. I'll send one out to you with an encouraging message attached. A caveat: I only have postage for US postcards, so, sadly, I can't extend this offer internationally just yet.
------------------
I was thinking about what shelter-in-place would be like without the internet. No more virtual nightclubs, yes, but also no more a lot of things. And I remembered Tim Maughan's brilliant novel Infinite Detail. It envisions a time in the near future when the internet and most digital technology suddenly cease to exist. There's a lot more to the story than that, but Maughan's portrayal of how much we rely on our internet infrastructure is its most fascinating aspect. There are a lot of major headaches (to put it lightly) I didn't consider before reading Infinite Detail. The book is thought-provoking but not a downer, and you'll find hidden bonuses if you're into Bristol's electronic music scene. I loved it. [link]
On the music tip, I posted on the blog about this nearly-four-hour ambient music set from my longtime friend Boris (AKA Onlee). All week I've been playing it while working on those projects that might not matter in a few months. Its length makes it perfect for home working — put it on and let it time your four-hour deep focus session. Once it ends, stop and spend the rest of the day doing something for yourself. [link]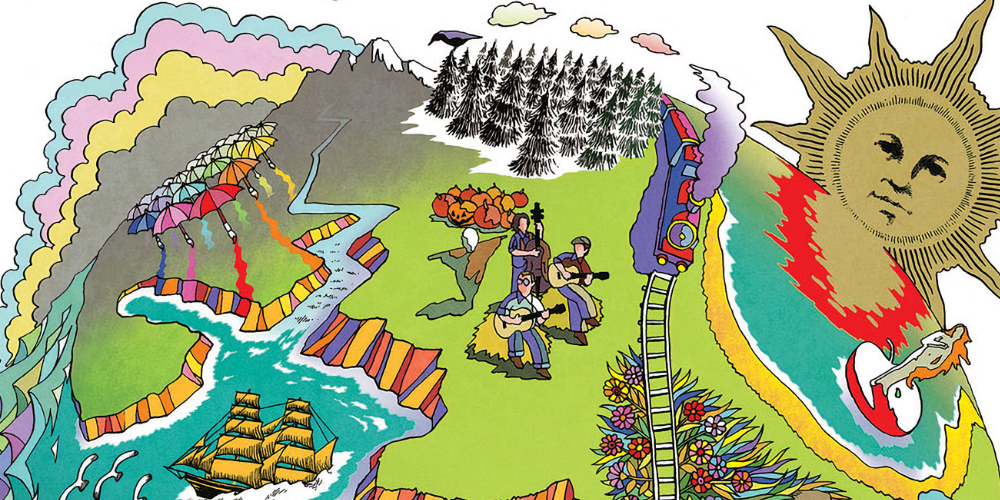 I also want to mention my new friend John Brodeur and his project, Bird Streets. He recorded a cover of XTC's "Dear God" for the tribute compilation Garden of Earthly Delights. Give this a listen — Brodeur's power-pop sound meshes terrifically with XTC's, and the result is magnificent. If you want to purchase the song, you'll have to buy the whole compilation, but there are a lot of fun XTC reinterpretations within. And proceeds go to the charity organization The Wild Honey Foundation if you need that extra nudge. [link]
------------------
I hope you enjoyed this episode of Ringo Dreams of Lawn Care. I feel like we went down a few rabbit holes this time around but — hey — that's what we're all about in Ringo-land. As always, let me know if you have any comments or questions or need someone to write to in this challenging time. I'd love to hear from you. You can learn more about me, what I do, and contact me with your comments here.
Do me a favor and pass this on to one groovy person who you think would like the newsletter. That would be lovely. And, yes, sharing Ringo on your favorite social site is also appreciated. There are some cool moves planned — I feel this project is transforming into something surprising — so I'm into getting the word out. Your help with that means a lot more than you know.
Thank you so much for reading. If you're like me and wondering what matters right now, know that it all matters a lot. Every little gesture, 'hello' to an old friend, or postcard in the mail — we need all of those things. Hang on, be cool, and I'll see you next week. 🚀