Ringo 005: Tiny Accidents
what's in a name? and welcoming mistakes in a world of precision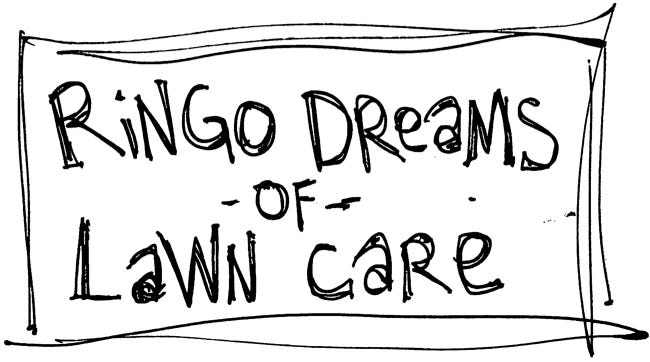 Hi! I'm Michael Donaldson, and I write about music on 8sided.blog, license and publish music through 8DSync, and make music as Q-Burns Abstract Message. I think about music all of the time. My guess is you do, too.
This is the fifth episode of Ringo Dreams of Lawn Care, a newsletter loosely about music-making and music-listening and how technology changes the culture around those things.
I record a theme song for each episode of the newsletter. Usually, the song title is the same as the newsletter's subject line in your email inbox. But this time things are different. As you'll soon realize, I want to focus on Tiny Accidents. Regardless, that won't deter this episode's theme song. Have a listen to "Akimoto Mash" and please enjoy the ramble that follows.

------------------
If this newsletter was forwarded to you or you're reading it online then I'd love to invite you to the Ringo Troop. Please consider subscribing to the newsletter via the handy button. You can always unsubscribe using the link at the bottom of each email if you immediately regret the decision.
------------------
A useful skill in songwriting is the subtle deployment of the unexpected. When there's a sudden chord change out of nowhere, a melody that rises when you think it should fall, a strange production effect that changes the tone of the song — these surprises generate listener goosebumps. My favorite: when the bass line in The Feelies' "Slow Down," which is a constant single note for most of the song, changes to a second note at 2:19. There's nothing to this — it's so simple — but it gets me every time.
The trick is that these surprises can't be too surprising. Sure, in compositions aiming to unmoor the listener (often in experimental music) the surprises are abrupt and heavy. But I think there's a higher art in subtlety — sonic and compositional changes that are unexpected but not necessarily out of place. Sometimes these sound like accidents, but tiny ones.
Occasionally these surprises or imperfections are genuinely accidental. Think about a singer whose voice cracks mid-phrase, or a botched note in a guitar riff, or a tape delay echo tail that gets a little too out of control. In the podcast series and accompanying book Ways of Hearing, Damon Krukowski mentions his imperfect drumming in recordings by the band Galaxie 500. "We played as steadily as we could," he says. "But this was a performance. We were nervous and excited. And we sped up at the chorus."
Sometimes these flaws are unwelcome and distracting. In Galaxie 500's day, an inexcusable mistake would mean recording a new take of the song. Other times these unplanned incidents are at the edge of unacceptable — such as speeding up in the chorus — and it's more trouble than it's worth to re-record. So they get left alone. And, a lot of times, these strange little errors grow to become favorite song moments for both the listeners and the artists.
Now, instead of re-recording, one can 'fix it in the mix.' A quantization or manual shifting of beats in the DAW can correct that excited drummer. A singer can choose from multiple takes of a vocal line to replace that bit where her voice cracked for a second. The tape delay is an automated plug-in, so there's no chance of that echo getting distorted and out-of-bounds.
By nature (or un-nature), digital production provides fewer opportunities for accidents. If a musician or producer wants to incorporate the unexpected in a song, she must program the error into the digital tool. There are now plug-ins and scripts that feature options to randomize settings. One can get carried away — check out the lengths Brian Eno goes to in randomizing Logic Pro:
We commonly refer to these fortunate misfortunes as 'happy accidents.' And, outside of software, one can encourage these detours in the analog world. Artists often purposefully set up loose creative environments to inspire a moment of chance. Musicians jam or improvise to see what happens, hoping for a phrase of synergy to develop into a previously unimagined song. Guitarists might try alternate tunings, or drummers might play on unfamiliar percussion set-ups. Even recording in strange surroundings could inspire different outcomes.
There are also creative games. I mentioned Gysin and Burroughs' The Third Mind in the third newsletter. The cut-up method detailed in that book is used by a number of artists to summon unforeseen creative options. Here's a video of David Bowie using the cut-up method. Other examples of creative games are Peter Schmidt and Brian Eno's well-known Oblique Strategies cards (even used by country music superstars) or John Cage composing "Music For Changes" using the I Ching.
At the beginning of last year, I tried my own creative game project. Before starting a song, I set up a bunch of rules to output random results. These rules covered the sounds I'd use, the tempo, the audio plug-ins, even the song's title. The project was short-lived but inspired the process of creating this newsletter's theme songs. And I had a name for that project, which I also use to describe the 'unexpected but not out-of-place': Tiny Accidents.
------------------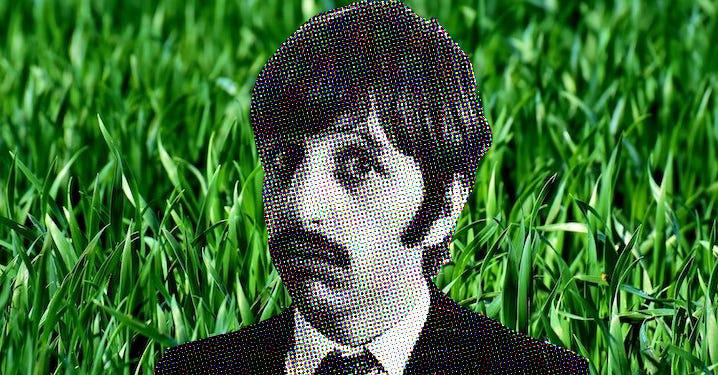 I bring all this up because I'd like your opinion on the newsletter's name. First, let me explain that I'm an obsessive title-hoarder. I mean, I'm always coming up with song titles and band names and imaginary headlines. These arise from overheard phrases, images that abruptly pop into my head, even sentences that roll through my brain as I wake from a dream. I've kept a running list for over a decade.
Ringo Dreams of Lawn Care was one of those things, a phrase that I thought of without any intention. It's a play on the excellent documentary Jiro Dreams of Sushi. I thought it was amusing. I liked that it didn't mean anything. And so I grabbed it when naming this newsletter.
I enjoy the idea of inserting meaning after the fact — the old 'concept album without a concept' trick. I imagined an alternate universe Ringo, one that isn't a Beatle but instead leads a happy life tending to gardens and lazily steering a riding mower. This reality seeps into the dreams of our world's Ringo, and he wonders of a less complicated life.
I talked to my Nashville-based longtime pal Jamie about the title. He's dependable for a refreshing perspective. "There's that infamous Elvis bootleg," he tells me, "where you can tell he's exhausted and strung out … he's crying and saying he should've never left home, how he wished he was still driving that delivery truck."
Jamie continues: "So, sure, I can identify with the idea of Ringo Starr, arguably the coolest member of the most influential band of all time, having those weary nights on tour where he thinks, 'Bollocks, shoulda just been a postman back in Liverpool, y' know?' But I doubt you've ever had a day where you thought, 'Wish I was just a junior high music teacher in Tioga.'"
There's no way I'm going back to Tioga, Louisiana. This much is true.
------------------
As this newsletter reaches a ripe young age of 5 (weeks), my thoughts have turned to the name. If I'm going to change it then now is the time. Ringo Dreams of Lawn Care is cute, but, even with the added context above, is that what I'm writing about? Will I tire of it? Will you tire of it? Is it confusing? Do some people think it's a newsletter about the 'sad Beatle?' Do some people think I'm offering lawn services? And as an answer that last question, this is an actual inquiry I received by email after the second episode of the newsletter went live:

I'm beginning to think a better name might be Tiny Accidents. It's not as amusing, and it's somewhat more 'generic.' But it's closer to my recurring topic: reclaiming those human moments in the creation of art that often get shut out by the precision of technology. Tiny Accidents shape our culture, but now there's also the competing influence of imposed certainty, of the technological sheen.
I'm torn. Jamie's voting for Ringo Dreams of Lawn Care, but I admit I'm leaning toward Tiny Accidents. I need your help. Please chime in with your opinion — which do you like better? And, if you can spare a sentence or two, why? I'd love to know. Simply reply to this email. Warning: I'm easily convinced.
------------------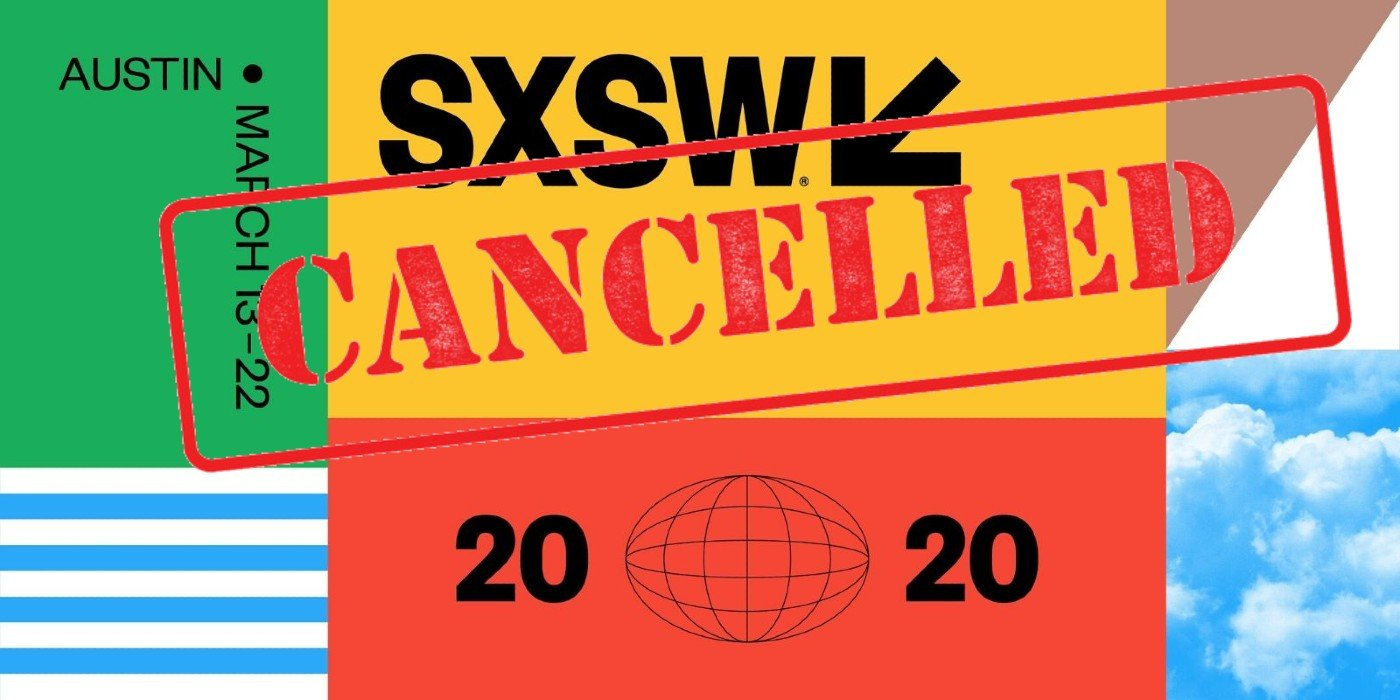 As I know you know, SXSW was cancelled yesterday. I was planning to attend, despite the weird atmosphere that would have surrounded the event this year. This was not an easy decision for anyone involved. The SXSW organization was likely holding out for the city to force a cancellation for insurance purposes. Even with a petition and numerous big sponsors and organizations dropping out, many thought the conference would go on. Cancellation is an economic nightmare, and not only for the city of Austin and its businesses and live venues. There are small bands that have invested time and money into SXSW. Tours are routed through Texas, international airfare purchased, promises made. Small labels have paid for promotional gear, advertisements, more travel expenses. And that's just on the music side — indie filmmakers and tech start-ups have been preparing most of the past year for SXSW. The financial setback to these independent scenes is tremendous.
I'm not saying that the conference should have gone forward. I believe the city and the SXSW organization made the right decision. But now might be a great time to add extra support to those struggling in the creative arts, whether it's a label, band, filmmaker, or app developer that you love. Here's a tweet containing a tweet thread that sums things up.
------------------
The entertainment industry is usually one of the first to suffer in an economic downturn, but the coronavirus effect is different. I joked to a friend this morning that suddenly, reclusiveness is an asset. And, for that reason, the economic prospects of entertainment technologies that get us through isolation are 'bullish.' Video and audio/music streaming services are seeing benefits, as are video conferencing and live-streaming platforms.
On top of this, there's unprecedented exploitation of 'instant distribution' to garner clicks, downloads, and streams. Thanks to services like Distrokid and Kindle Direct Publishing, one can record a song or write a book and have it available to the world within a few days.
So now there's this: eager to infiltrate search results related to virus fears, there are lots of songs appearing on Spotify with "coronavirus," "covid19," and similar phrases in the title. Many of the songs have nothing to do with the outbreak, while others are admittedly more earnest. And on Amazon, it's a similar thing — ebooks with titles like Canine Coronavirus: Everything a Dog Lover Needs to Know and Wuhan Coronavirus: All Secrets Revelead [sic].
People have always capitalized on current events and cultural phenomena to turn a buck — "Pac-Man Fever" and Y2K books are the first things that come to mind. But the immediacy and volume of these coronavirus cash-grabs are something new. Every big cultural event, good or bad, will now inspire an onslaught of hollow media content to accompany the memes. The digital archeologists of the distant future are thanking us.
------------------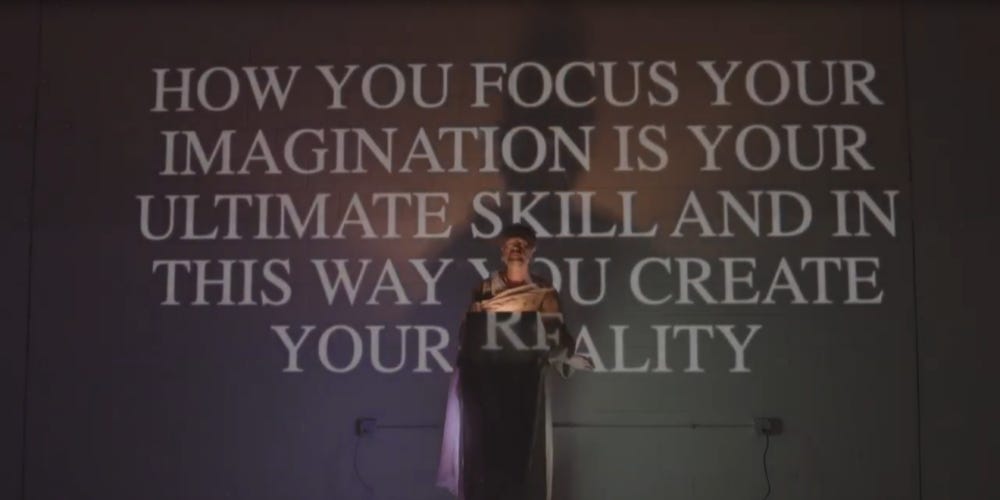 There are a few excellent new music releases I'd like to tell you about this week. First off, my friend Gavin Hardkiss has unveiled his latest statement under his Hawke guise. I'm holding off on calling it an album as I believe he'd prefer I refer to it as a book. Gavin is not a stranger to books — in 2013 he published his psychedelic DJ adventure Cubic Lust. And this time we get The Dark Art of Light Work (the title-obsessed side of me loves that phrase), which is a philosophical book accompanied by two hours of brilliant music. Gavin describes the book as delving "into how the imagination creates reality and the way in which we individually create the world around us." That sounds like Gavin to me. And so does the music — a heady stew of classic-sounding Hardkiss grooves and trippy textures interspersed with ambient outings. The Dark Art of Light Work is ambitious and, in the age of tossed-off covid-19 songs, that deserves reward and patronage. [link]
Fila Brazillia is an influence and a perennial soundtrack around these parts. The duo of Steve Cobby and David McSherry have been at it since 1990. But, outside of solo and side-projects, their collaborative output has been sparse in the past decade. So I was pleasantly surprised to see the MMXX EP appear on Bandcamp yesterday. It's tempting to call this a return-to-form, but these two have never faltered or disappointed. And the second track, "Midnight Friends," is as gorgeous as anything they've ever recorded. It's a 7-and-a-half-minute beatless wonder, currently playing on repeat as I write this newsletter. Side note: I interviewed Steve Cobby on the blog a few months back, and I admire his attitudes on keeping-at-it in the modern music industry. [link]
Marc Méan is a Zürich-based musician who contacted me with news of his album Collage. Released yesterday on the cassette label Neologist Productions (though also available digitally), the album is an imaginative trek through experimental ambiance and improvised sound design. Marc Méan is an accomplished musician, studying piano at a conservatory, playing in a jazz ensemble, and leading a cool indie-band. I'm always fascinated by how practiced musicians approach experimental composition — there's an element of restraint that non-musicians in the field usually don't experience. Marc's Collage masterfully melds a musician's sense with a tiny accident mindset (there it is) for two twenty-minute stitched-together compositions that don't sound stitched-together at all. My interest is piqued, and an interview with Marc is forthcoming on the blog. [link]
------------------
Thank you for reading this week's episode of Ringo Dreams of Lawn Care. What will the name be for the next episode? Let me know your opinion on that as well as any other feedback you might have. I'd love to hear from you. You can learn more about me, what I do, and contact me with your comments here.
As always, if you know anyone who would like this newsletter than please pass it on. And as much as social media gives me the willies, sharing Ringo on your favorite social site is also super-appreciated. There are some cool moves planned so I'm into getting the word out. Your help with that means a lot more than you know.
Keep those hands clean and frequently soapy, and I'll have more for you next week. 🚀